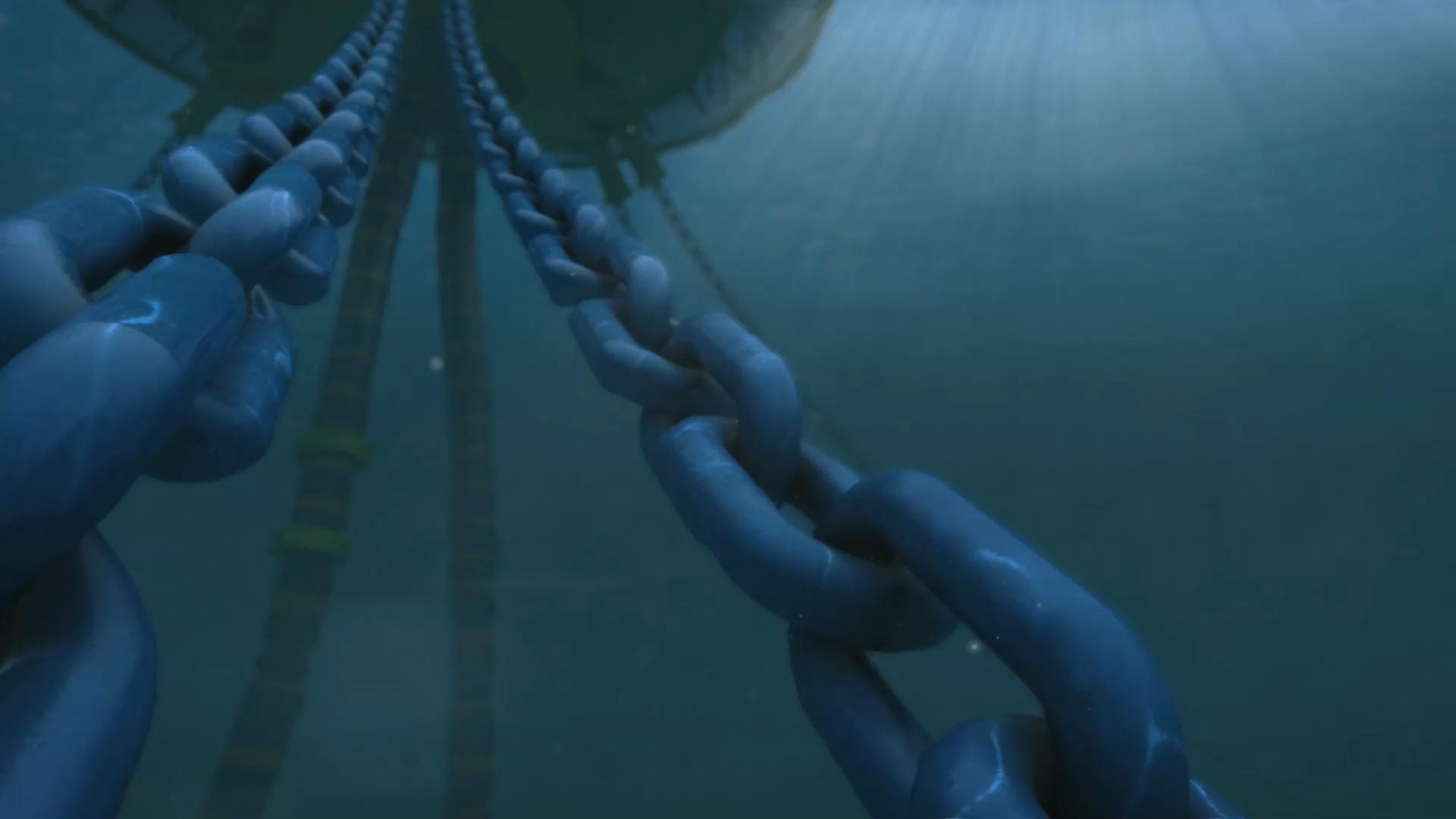 Moorings for the World
A trusted partner that delivers competitively priced, quality assured mooring systems for floating offshore projects world-wide.
Introduction
Total Mooring Solutions
Established in 1790, Griffin-Woodhouse Limited has a distinguished history and globally acknowledged as a leader in design, manufacture and supply of 'Offshore Mooring Equipment'.
Exporting world-wide, GWEC engineers systems to 'Exceed Client Expectations'. Our ability to deliver 'Total Mooring Solutions' is based on extensive knowledge and experience acquired over hundreds of years.
Our equipment can be employed to secure any floating structure, also during towing and installation activities. Typical offshore oil & gas applications include Floating Production Storage & Offloading (FPSO/ FSO), Subsea Umbilicals, Risers & Flowlines (SURF), Mobile Offshore Drilling Units (MODU), Anchor Handling Vessels (AHV), Single Point Mooring (SPM), Conventional/  Multi-Buoy Mooring (CBM/ MBM).
An Unrivalled Manufacturing History
Our Story
The birth of British chain manufacturing followed registration of the first chain patent by Philip White in 1634 and there is evidence the Timmington, Griffin and Woodhouse families have been involved in chain making since the 18th century.
In 1988 Griffin-Woodhouse Limited was acquired exclusively by the Timmington family who continue as custodians of the business today. Our head office in Cradley Heath is at the heart of the 'Black Country', an area to the west of Birmingham synonymous with the Industrial Revolution around 1760.
Energy Transition
Mooring Systems for Floating Offshore Wind
Sustainable, renewable energy is critical if the world is to realise its net-zero emissions targets in the coming decades. Whether by direct transmission or through 'Power-to-X' such as green hydrogen, a rich offshore wind resource coupled with limited shallow water sites make floating offshore wind turbines an ideal solution.
GWEC is supporting the energy transition agenda through its membership of not-for-profit organisations, engagement with innovation and research centres, collaboration and leadership in technical committees and promoting the industry world-wide. By developing mooring systems suitable for floating wind our goal is to accelerate growth from demonstrator projects to full-scale arrays by 2030 and reduce levelized cost of energy.
NON-STANDARD PRODUCTS ARE OUR BREAD & BUTTER
Bespoke Equipment
Griffin-Woodhouse supplies mooring and anchoring equipment according to International Association of Classification Societies (IACS) Rules however, our strength lies in high-quality, non-standard products.
GWEC's wealth of experience covers NATO & UK MoD Defence Standards (DEFSTAN), OCIMF Mooring Equipment Guidelines (MEG), Shell MESC Catalogue items and a host of unique, client specific arrangements.
Technical Support
Quality and Product Development
Griffin-Woodhouse works closely with its clients to engineer solutions that exceed expectations. We offer a technical advisory service ranging from simple general arrangement drawings, evaluating component fit and operational suitability, to intricate 3D models, detailed finite element analysis, product prototyping, development, qualification and approval. Our portfolio comprises a variety of revolutionary items, not least the 'GWEC Deep Water Swivel'.
Latest News
Stay up-to-date with our recent activities