Our equipment can be employed to secure any floating structure
Established in 1790 making chain, Griffin-Woodhouse has an unrivalled manufacturing history and globally acknowledged as a leader in design, manufacture and supply of mooring equipment.
A multi-award winning exporter, GWEC works closely with its clients, engineering systems to exceed expectations. Our ability to deliver total mooring solutions is based on extensive knowledge and experience acquired over hundreds of years in a wide range of markets.
Our mission is to add value as:
"A trusted partner that delivers competitively priced, quality assured mooring systems for floating offshore projects world-wide."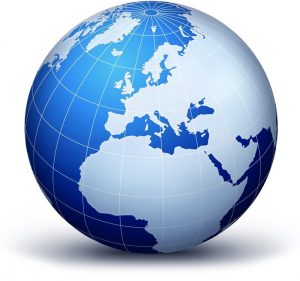 Griffin-Woodhouse has supplied long-term and temporary mooring equipment to the oil and gas sector since the early 1970s.
Used predominantly on 'Upstream' Exploration and Production (E&P) facilities including Mobile Offshore Drilling Units (MODU), Floating Production Storage & Offloading (FPSO/ FSO), Subsea Umbilicals, Risers & Flowlines (SURF) and during installation activities aboard Anchor Handling Vessels (AHV); our equipment is also used extensively during fluid transfer operations, both offshore and at 'Downstream' terminals including Refineries and Material Tank Farms via Single Point Mooring (SPM) or Conventional/ Multi-Buoy Mooring (CBM/ MBM).
GWEC is facilitating energy transition by supporting the net-zero, sustainable ambitions of floating wind, wave, tidal and solar energy projects and has already been involved in the design of mooring arrangements for both wind and tidal projects.
Through membership of not-for-profit organisations, engagement with innovation and research centres, collaboration and leadership in technical committees we intend to promote the industry world-wide.
Griffin-Woodhouse are members of World Forum Offshore Wind's (WFO) Floating Offshore Wind Committee (FOWC). Our Commercial Director, David J Timmington, has the privileged position of being Chairman of the 'Moorings Subcommittee' and as such we gain valuable insight and early access to technological advances.
By developing mooring systems suitable for floating renewable projects our goal is to accelerate growth from demonstrator projects to full-scale commercial arrays and reduce the levelized cost of energy.

Griffin-Woodhouse has delivered specialist mooring and anchoring gear since the days of Lord Nelson, enabling nations to protect themselves at sea.
Securing high value Royal Navy assets paramount to national security is extremely safety critical. It is no surprise therefore that the Ministry of Defence is our most exacting client. In fact, up until relatively recently official 'Admiralty Overseers' were permanently stationed in our factory, especially during the World Wars. These have since been replaced by Lloyds Register of Shipping class surveyors, with whom we maintain a close working relationship.
A full range of high quality products in accordance with NATO Stock Codes (NSN), British Defence Standards (DEFSTAN) and Naval Equipment Standards (NES) are available alongside bespoke, non-standard equipment.
Other Floating Structures
GWEC's equipment can be employed to secure any floating structure and not limited to market sectors detailed above.
Fast growing applications include Aquaculture where increasingly, large ship-shaped fish farms are moored offshore (pictured). Port & Harbour Authorities use our equipment for Buoy Moorings, Fender Systems and Navigational Aids. Marine industries such as Shipbuilders require Anchor Chains or even Drive Chains for Ferries on coastal waterways. Whilst we do not specifically manufacture Lifting Gear our equipment may also be used for these applications. Otherwise, a vast array of equipment and configurations can be used to almost any effect.
If you require expert advice, solutions tailored to your needs or merely wish to source products most suited to your budget, please contact us for further information.
Griffin-Woodhouse works closely with its clients to engineer solutions that exceed expectations and offer a technical advisory service as standard under our contract review process. Our services range from simple general arrangement drawings, evaluating component fit and operational suitability, to intricate 3D models, detailed finite element analysis, product prototyping, development, qualification and type approval.
Whilst we supply equipment according to International Association of Classification Societies (IACS) Rules, our strength lies in high-quality, non-standard products. Our portfolio comprises a variety of revolutionary proprietary items, not least the 'Deep Water Swivel' (pictured).