Chafe Chain

Product Codes
STDR-3040, 3041 & 3042
Mat. Grade
3, R3 & R4
Range
100MT, 200MT & 250MT
Standard
OCIMF Guidelines for Offshore Tanker Operations & Recommendations for Equipment Employed in Bow Mooring of Conventional Tankers at SPM, ISO 1704, ISO 20438, MESC 53.05.10 & Non-Standard
Class
IACS W18 & W22
Certification
Full Classification or Test Report
Detail
For use in F(P)SO & SPM. Intended to secure topside Mooring Hawser lines at F(P)SO or Shuttle Tanker end. Designed to suit tandem or single configurations but bespoke arrangements also available, including QRH Pick-Up & Drop Links, subject to design approval.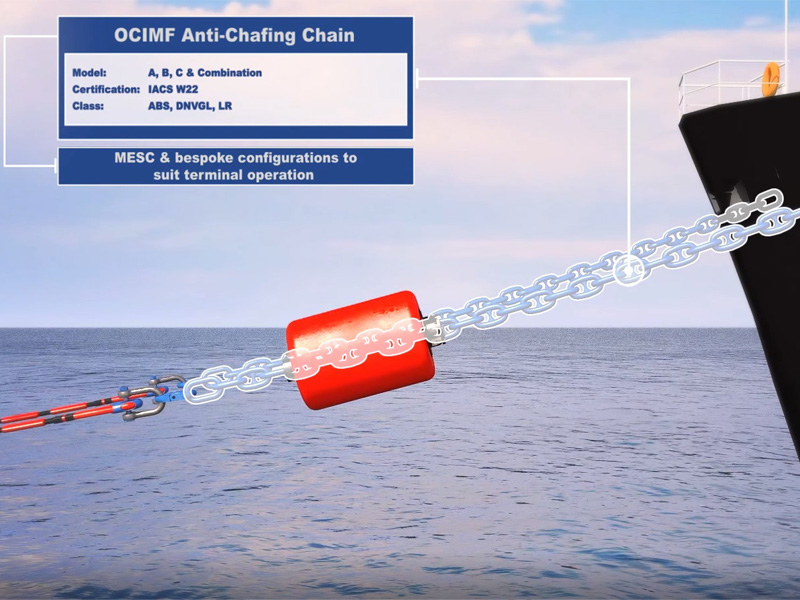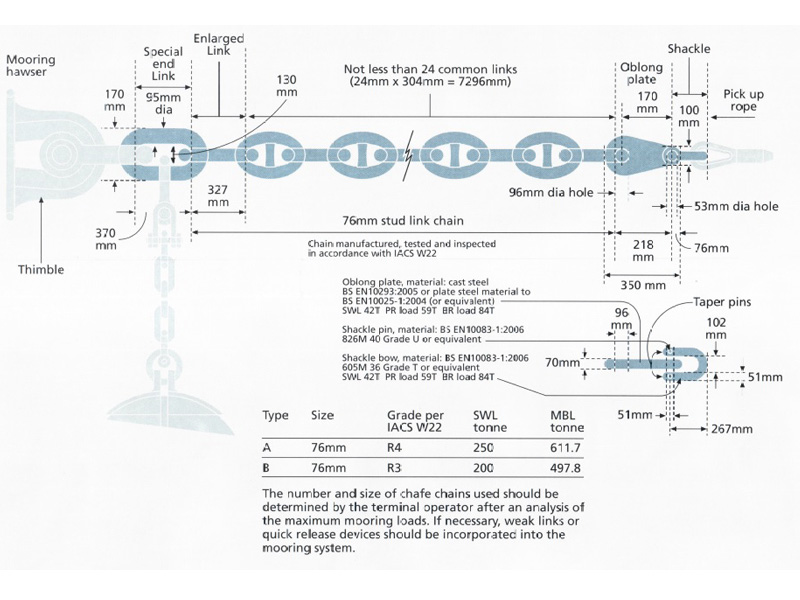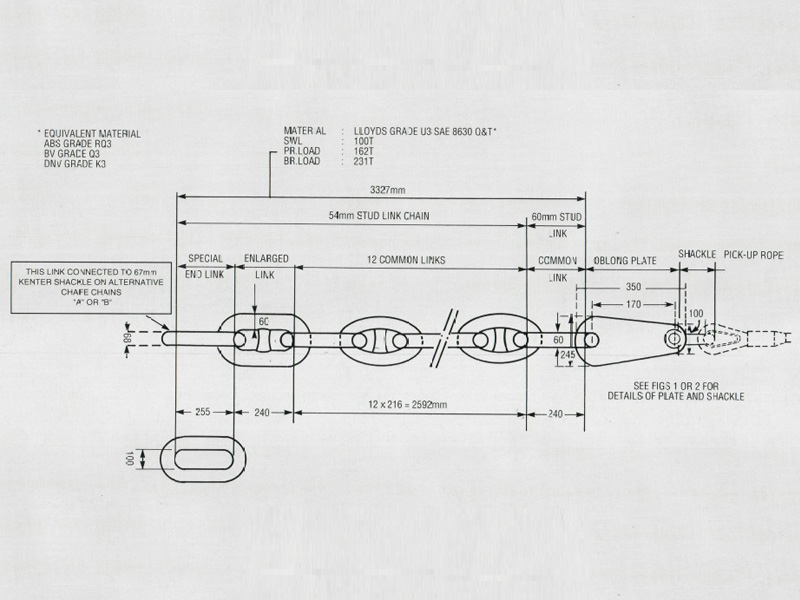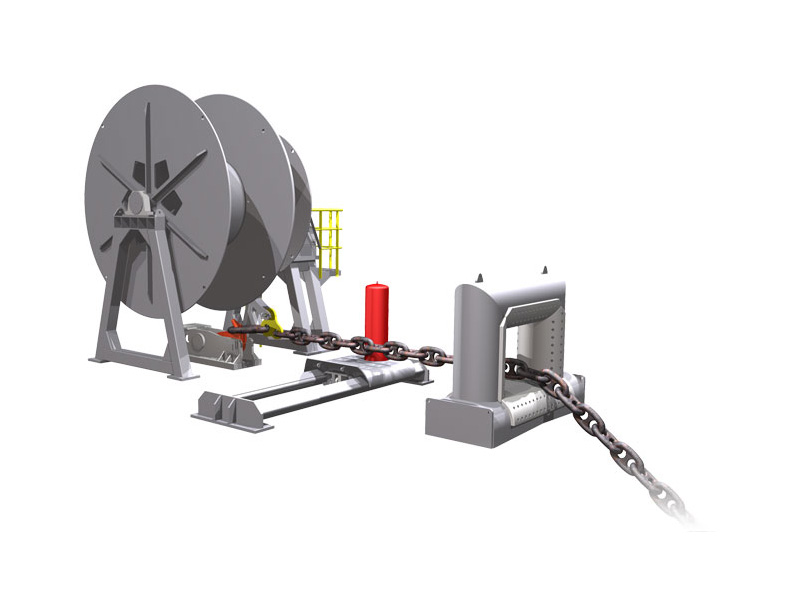 Let's discuss your next project
If you would like to discuss our range of products and services further, receive a quotation, expert advice on any requirement or details of your local agent please contact us today.